Graphic Design & Branding Services.
Design Gráfico
& design de identidade visual.
My work is a game, a very serious game. M.C.Escher.
música por Mike Simpkins
vídeo animação por Eduardo Rosa
Queremos ajudá-lo a criar uma identidade visual forte e consistente que reflita seus valores e atraia seu
01 // PORTFOLIO
algumas
peças

02 // Reference clients
clientes de
referência
clients
Oferecemos diversos serviços de design gráfico para materiais impressos e digitais, criação e desenvolvimento de sites, identidade visual para marcas, design para apresentações e pós produção de vídeos. Além disso, somos um provedor de serviços de produção de impressão.
_
We offer a range of graphic design services for print and digital materials, website creation and development, brand visual identity, presentation design and video post production. In addition, we are a print production service provider.




03 // Services
nossos
serviços
Está à procura de uma solução completa de design para sua marca? Temos os serviços que você precisa!

Nossos serviços de design gráfico, impresso e digital, design e desenvolvimento de sites, UI design, design de identidade visual, design de apresentações, design decorativo e pós-produção de vídeo são cuidadosamente desenvolvidos para atender às necessidades de sua empresa.


Queremos ajudá-lo a criar uma identidade visual forte e consistente que reflita seus valores e atraia seu público-alvo.


Com nossos serviços profissionais de design, você pode ter certeza de que sua marca será representada com qualidade e originalidade. Acreditamos que o design é uma parte essencial do sucesso de uma empresa e estamos comprometidos em oferecer as melhores soluções de design para nossos clientes.


Não perca mais tempo a procurar por diferentes fornecedores de design. Entre em contacto connosco hoje mesmo e deixe-nos ajudá-lo a criar uma marca forte e impactante!
Are you looking for a complete design solution for your brand? We have the services you need!
Our services, graphic design, print and digital, website design and development, UI visual design, visual identity, presentation design and video post-production services are creatively tailored to meet your company's needs.
We want to help you create a strong and consistent visual identity that reflects your values and appeals to your target audience.
With our professional design services, you can be sure that your brand will be represented with quality and originality. We believe that design is an essential part of a company's success and we are committed to providing the best design solutions for our clients.
Don't waste any more time searching for different design service providers. Contact us today and let us help you create a strong and impactful brand!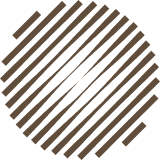 A marca e a singularidade são cada vez mais importantes para a credibilidade da sua marca. 
Seja através de um cartão de visita, papel timbrado, envelope, assinatura de e-mail, a identidade da sua marca deve transmitir profissionalismo e coerência com o impacto que desperta a atenção.
Branding and uniqueness are increasingly important for your brand's credibility. 
Whether through a business card, letterhead, envelope, email signature, your brand identity should convey professionalism and consistency with attention-grabbing impact.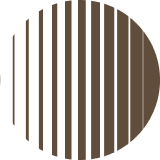 O logótipo é a essência da identidade da sua empresa. O sucesso da empresa depende da sua identidade e da forma como é comunicado essa mesma essência aos novos e potenciais clientes.
The logo is the essence of your companies identity. The success of your company depends on its identity and in the way it communicates that same essence with new & potential customers.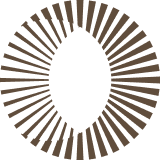 Estabeleça a sua visibilidade com um website aliciante que transmita confiança aos potenciais clientes. O complemento de marketing perfeito para transmitir a sua mensagem, serviços e produtos para atrair novos clientes e oportunidades de negócio.
Desenvolveremos uma estratégia & design específico de mercado para o comportamento online da sua marca. A sua presença online hoje mais do que nunca é vital para a vida da sua marca.
Establish your visibility with an attractive website that conveys confidence to potential clients. The perfect marketing compliment to convey your message, services & products to attract new customers and business opportunities.
We will develop a market specific strategy & design for your brand's online behaviour. Your online presence today more than ever is vital to the life of your brand.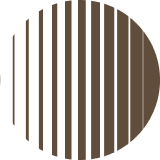 Embora o mundo esteja a tornar-se cada vez mais digital, os elementos em impressão continuam a ser um importante complemento para a promoção do seu negócio.
Os materiais impressos podem incluir folhetos, brochuras, cartazes e muitos mais. Vamos assistir desde a concepção e design até à supervisão da produção final de impressão.
Although the world is becoming increasingly digital, printed elements are still an important compliment to promoting your business.
Printed elements can include flyers, brochures, posters and many more. We will go from design to overseeing the final print production.
Ready to talk business? Shoot us an email.
04 // Who We Are
quem somos
Como o podemos ajudar?
How can we help you?
Com uma experiência de mais de 20 anos na indústria de design, oferecemos uma variedade de serviços, desde design gráfico e estratégia de marketing até web design e pós-produção de vídeo.
Também tratamos dos processos de impressão das marcas, de design à impressão das artes finais para impressão.
Nosso foco é sua marca, design, web design, marketing, serviços de assistência à produção e pós-produção de vídeo.
Fundado por Eduardo Pais da Rosa, designer experiente, com uma história comprovada de trabalho na indústria de pós produção vídeo, marketing e design. Formado em design e marketing pela Universidade de Tecnologia de Tshwane – Pretoria Technikon (Pretoria, Africa do Sul).
Modern & cutting-edge approach for creating digital and connected brands, services, & websites.
With over 20 years of experience in the design industry, we offer a variety of services, from graphic design & marketing strategy to web design and video post-production.
We also assist all the brands printing processes, design to print production finals.
We're all about your brand, design, web design, marketing, production assist services and video post-production.
Founded by Eduardo Pais da Rosa, an experienced designer with a proven history of working in video post-production, marketing and design industry. Graduated in design and marketing from the Tshwane University of Technology – Pretoria Technikon (Pretoria, South Africa).
Made from scratch
Como a satisfação do cliente pode impulsionar o seu negócio em Portugal.
Descubra como fizemos os nossos clientes felizes e saiba como aplicar estas estratégias no seu negócio para aumentar a fidelização e a lucratividade.

.
Email: cherrystoo@gmail.com
05 // Let's Collaborate
Ready to

work with us?
...we've helped
...clientes que ajudamos